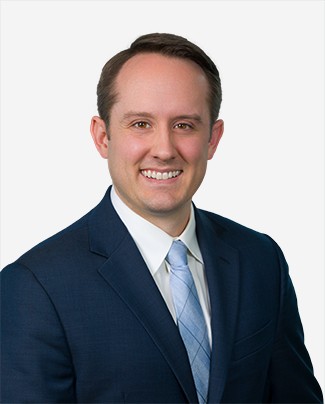 Nicholas L. Lush, Patent Engineer
nlush@andruslaw.com
(414) 271-7590
Practice Areas
Technology Areas
Mechanical Patents
Electrical Patents & Software Patents
Education
Brigham Young University (B.S.)
Nicholas L. Lush is a patent engineer at Andrus Intellectual Property Law. Nicholas assists attorneys in the preparation and prosecution of patent applications, as well as conducting prior art searches regarding patentability, non-infringement, and freedom to operate.
Nicholas' experience has involved prosecution in a wide range of technologies including aerospace manufacturing systems, cybersecurity software, medical equipment, optical systems, automated food processing equipment, control and automation, electrical and electronic circuits and systems, robotics, medical patient monitoring technologies, and mechanical devices.
Nicholas currently attends the 4th ranked Intellectual Property law program in the nation, Franklin Pierce School of Law. During his law school experience, Nicholas has represented the study body as a Senator of the Student Bar Association. In an annual oral argument competition, Nicholas qualified for moot court eligibility by placing as one of the top advocates, arguing a case on copyright infringement.
Prior to law school, Nicholas received a degree in Mechanical Engineering from Brigham Young University. Nicholas focused his engineering education on research and development, with a focus on non-invasive biomedical devices. Nicholas gained valuable experience by interning with industry leaders such as General Electric Healthcare, Biomedical Innovations, and Stryker, as well as completing a capstone project for Varex Imaging that focused on secure data transmission of embedded diagnostic systems.
While attending Brigham Young University, Nicholas had the privilege of co-authoring three peer-reviewed research articles while also serving as a member of the Engineering and Technology Leadership Council.